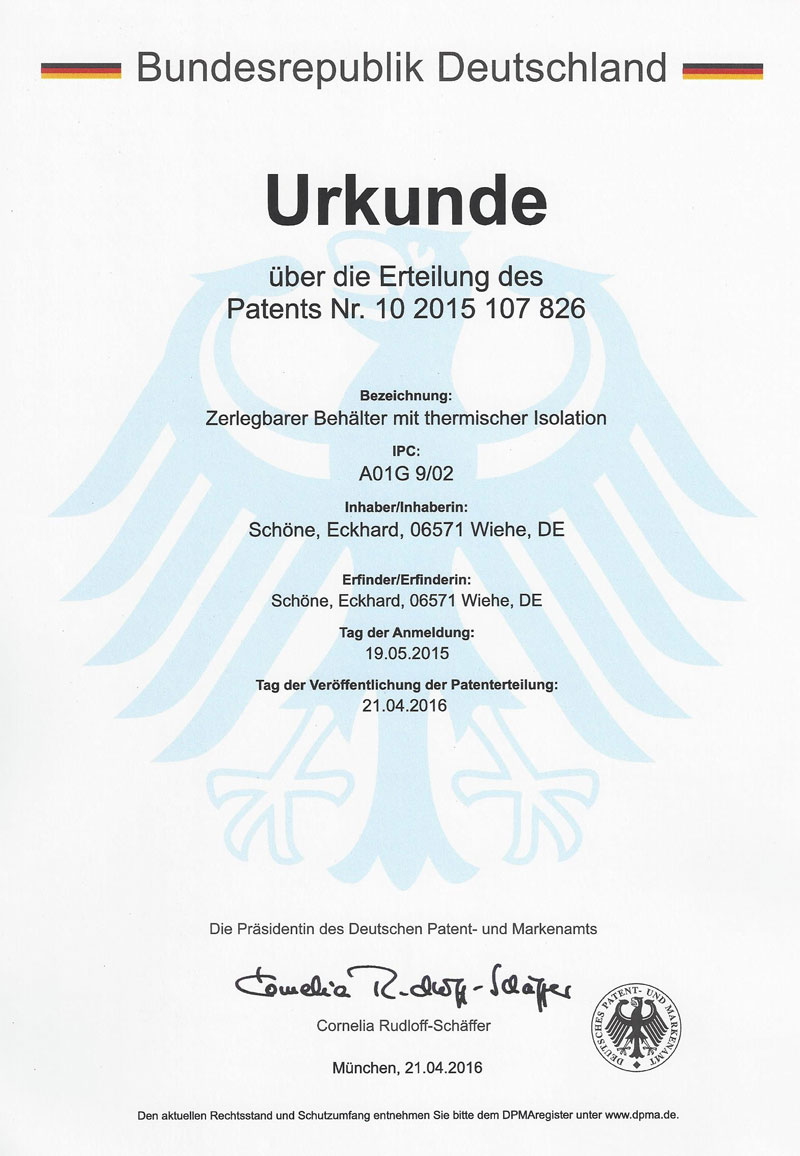 Plant Bucket with patent by Eckhard Schöne
The SCHÖKÜ Plant Bucket was designated as "dismountable container with thermal insulation" on 19.05.2015 as
Patent filed with the German Patent and Trademark Office. The publication of the patent distribution took place on May 19, 2016 under the patent no. 10 2015 107 826.